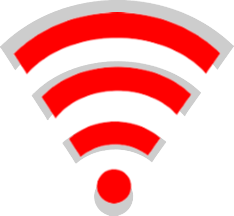 Walking into a person's hotel room is a very private matter. If you are a housecleaner or a room-service attendant, you understand that it can be a very uncomfortable situation when faced with a misbehaving guest.
Guardian Band has 2 Emergency Safety Device Programs for your hotel staff.
1. The GB Defender Safety Smart Watch
2. The GB SafeGuard Panic Badge
Both programs include: On-site training and installation, 24/7 technical support, and when on site, our trainer will educate your staff on how to spot a human trafficker and what to do if one suspects a hotel guest of trafficking.
___________________________
1. The GB Defender Safety Smart Watch
The G|B Defender Safety Smart Watch arms your employees with a wearable security camera. With a push of an SOS button, the GB DEFENDER streams live video, audio and GPS location to other staff members, via the Guardian Band app. It puts any potential attacker's face & voice on a designated cloud account through Wi-Fi and a 4G cellular network. No installation of equipment is needed.

Research that has been conducted by law enforcement: When an assailant knows they are being filmed, a crime is much less likely to occur because no one wants their unacceptable behavior
permanently recorded.
NO INSTALLATION OF EQUIPMENT IS NEEDED!
The G|B DEFENDER SAFETY SMART WATCH ARMS YOU
WITH A POWERFUL WEARABLE SECURITY DEVICE.
With a push of the SOS button, the G|B DEFENDER streams
live video, audio and GPS location to your Security Team alerting staff that an employee needs help.
1. Prevention. Studies in criminology show that attacks are much less likely to occur if assailants know they are being filmed.
2. Rescue. A quick touch of the SOS fires off your GPS location and begins streaming live video/audio alerting your Security Team that you need help.
3. Evidence. Once activated, your Security Team receives video, audio, and your GPS location on their GB Defender app, which can be handed over to authorities to help incriminate and prosecute your assailant.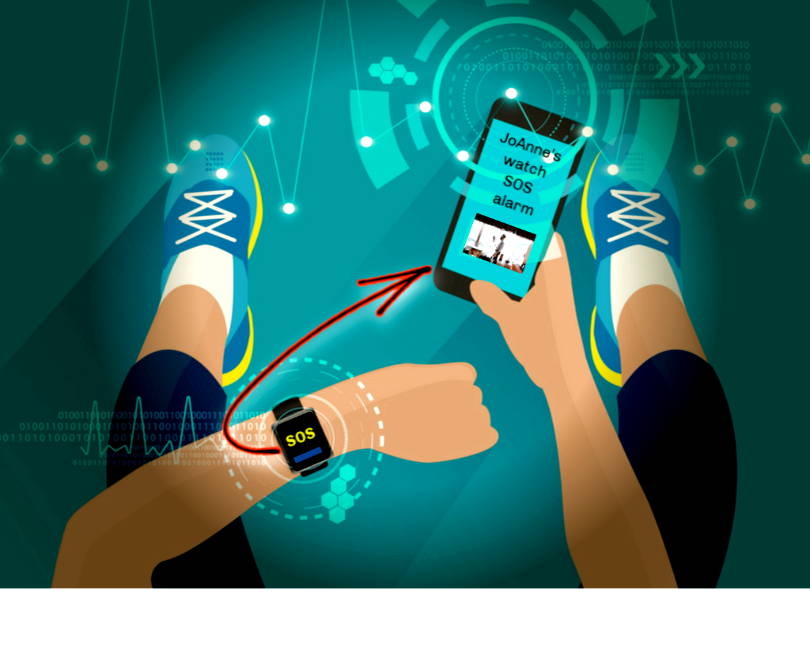 We supply your employees with the G|B Defender Safety Watch & Train
your team on usage. For added staff camaraderie, each G|B Defender counts
the employee's steps. We will provide a Step Chart to be kept in the employee
staff area that charts each employee's steps.

2. The GB Safeguard Panic Badge

The GB SafeGuard panic badge arms your employees with a wearable badge that incorporates an SOS button.
When the SOS button is pressed, floor and room level location will be sent to the phone of the management & security team,
and themain computer portal, via BLE (Bluetooth) technology; alerting the team that a staff member needs assistance.
Complete installation of the GB SafeGuard system includes
device training, personal location panic badges, GB cellular
gateways, location beacons, real-time interactive map of your
hotel showing your employee's location, and monitoring access
on your cell phone & computer portal.


___________________________


PROFESSIONAL INSTALLATION, ON-SITE DEVICE
TRAINING, 24/7 TECHNICAL ASSISTANCE & STAFF
TRAINING
ON HOW TO IDENTIFY A
HUMAN TRAFFICKER
WE PROVIDE THE FULL PACKAGE

Having our finger on the pulse of hotel safety has been very
valuable to our hotel customers. We know the safety issues hotels
face and we have the Solution.

WE ARE 100% COMMITTED TO GIVING YOU THE BEST CUSTOMER SERVICE, THE BEST PRICING, AND PROVIDING THE BEST SAFETY DEVICES FOR
YOUR STAFF.

panic button, panic badge, hotel panic badge, hotel panic button, hotel security, bluetooth id badge, law required, bluetooth id badge, law required, pebblebrook hotel, guest room, hotel, housekeeper union, hotels long beach, sexual harassment requires hotels hotel chains push a button, hotel industry, guest room hotel, housekeeper union, hotels long beach sexual harassment, requires hotels hotel chains push a button hotel industry, ahla, aahoa, 5 star promise, five star promise, hotel compliance, Marriott, hilton, Hyatt, best western, Springhill suites, courtyard, measure z, hotel panic buttons, panic badges for hotel, panic, sos badge, bluetooth, exact location, indoor positioning, indoor find, find a person, find an employee, track employee, tracking, safety employee, hotel compliance, hospitality, hospitality button, state button panic, panic button, panic badge, hotel panic badge, hotel panic button, hotel security, bluetooth id badge, law required, bluetooth id badge, law required, pebblebrook hotel, guest room, hotel, housekeeper union, hotels long beach, sexual harassment requires hotels hotel chains push a button, hotel industry, guest room hotel, housekeeper union, hotels long beach sexual harassment, requires hotels hotel chains push a button hotel industry, ahla, aahoa, 5 star promise, five star promise, hotel compliance, Marriott, hilton, Hyatt, best western, Springhill suites, courtyard, measure z, hotel panic buttons, panic badges for hotel, panic, sos badge, bluetooth, exact location, indoor positioning, indoor find, find a person, find an employee, track employee, tracking, safety employee, hotel compliance, hospitality, hospitality button, state button panic,panic button, panic badge, hotel panic badge, hotel panic button, hotel security, bluetooth id badge, law required, bluetooth id badge, law required, pebblebrook hotel, guest room, hotel, housekeeper union, hotels long beach, sexual harassment requires hotels hotel chains push a button, hotel industry, guest room hotel, housekeeper union, hotels long beach sexual harassment, requires hotels hotel chains push a button hotel industry, ahla, aahoa, 5 star promise, five star promise, hotel compliance, Marriott, hilton, Hyatt, best western, Springhill suites, courtyard, measure z, hotel panic buttons, panic badges for hotel, panic, sos badge, bluetooth, exact location, indoor positioning, indoor find, find a person, find an employee, track employee, tracking, safety employee, hotel compliance, hospitality, hospitality button, state button panic, panic button, panic badge, hotel panic badge, hotel panic button, hotel security, bluetooth id badge, law required, bluetooth id badge, law required, pebblebrook hotel, guest room, hotel, housekeeper union, hotels long beach, sexual harassment requires hotels hotel chains push a button, hotel industry, guest room hotel, housekeeper union, hotels long beach sexual harassment, requires hotels hotel chains push a button hotel industry, ahla, aahoa, 5 star promise, five star promise, hotel compliance, Marriott, hilton, Hyatt, best western, Springhill suites, courtyard, measure z, hotel panic buttons, panic badges for hotel, panic, sos badge, bluetooth, exact location, indoor positioning, indoor find, find a person, find an employee, track employee, tracking, safety employee, hotel compliance, hospitality, hospitality button, state button panic,panic button, panic badge, hotel panic badge, hotel panic button, hotel security, bluetooth id badge, law required, bluetooth id badge, law required, pebblebrook hotel, guest room, hotel, housekeeper union, hotels long beach, sexual harassment requires hotels hotel chains push a button, hotel industry, guest room hotel, housekeeper union, hotels long beach sexual harassment, requires hotels hotel chains push a button hotel industry, ahla, aahoa, 5 star promise, five star promise, hotel compliance, Marriott, hilton, Hyatt, best western, Springhill suites, courtyard, measure z, hotel panic buttons, panic badges for hotel, panic, sos badge, bluetooth, exact location, indoor positioning, indoor find, find a person, find an employee, track employee, tracking, safety employee, hotel compliance, hospitality, hospitality button, state button panic,panic button, panic badge, hotel panic badge, hotel panic button, hotel security, bluetooth id badge, law required, bluetooth id badge, law required, pebblebrook hotel, guest room, hotel, housekeeper union, hotels long beach, sexual harassment requires hotels hotel chains push a button, hotel industry, guest room hotel, housekeeper union, hotels long beach sexual harassment, requires hotels hotel chains push a button hotel industry, ahla, aahoa, 5 star promise, five star promise, hotel compliance, Marriott, hilton, Hyatt, best western, Springhill suites, courtyard, measure z, hotel panic buttons, panic badges for hotel, panic, sos badge, bluetooth, exact location, indoor positioning, indoor find, find a person, find an employee, track employee, tracking, safety employee, hotel compliance, hospitality, hospitality button, state button panic,panic button, panic badge, hotel panic badge, hotel panic button, hotel security, bluetooth id badge, law required, bluetooth id badge, law required, pebblebrook hotel, guest room, hotel, housekeeper union, hotels long beach, sexual harassment requires hotels hotel chains push a button, hotel industry, guest room hotel, housekeeper union, hotels long beach sexual harassment, requires hotels hotel chains push a button hotel industry, ahla, aahoa, 5 star promise, five star promise, hotel compliance, Marriott, hilton, Hyatt, best western, Springhill suites, courtyard, measure z, hotel panipanic button, panic badge, hotel panic badge, hotel panic button, hotel security, bluetooth id badge, law required, bluetooth id badge, law required, pebblebrook hotel, guest room, hotel, housekeeper union, hotels long beach, sexual harassment requires hotels hotel chains push a button, hotel industry, guest room hotel, housekeeper union, hotels long beach sexual harassment, requires hotels hotel chains push a button hotel industry, ahla, aahoa, 5 star promise, five star promise, hotel compliance, Marriott, hilton, Hyatt, best western, Springhill suites, courtyard, measure z, hotel panic buttons, panic badges for hotel, panic, sos badge, bluetooth, exact location, indoor positioning, indoor find, find a person, find an employee, track employee, tracking, safety employee, hotel compliance, hospitality, hospitality button, state button panic, panic button, panic badge, hotel panic badge, hotel panic button, hotel security, bluetooth id badge, law required, bluetooth id badge, law required, pebblebrook hotel, guest room, hotel, housekeeper union, hotels long beach, sexual harassment requires hotels hotel chains push a button, hotel industry, guest room hotel, housekeeper union, hotels long beach sexual harassment, requires hotels hotel chains push a button hotel industry, ahla, aahoa, 5 star promise, five star promise, hotel compliance, Marriott, hilton, Hyatt, best western, Springhill suites, courtyard, measure z, hotel panic buttons, panic badges for hotel, panic, sos badge, bluetooth, exact location, indoor positioning, indoor find, find a person, find an employee, track employee, tracking, safety employee, hotel compliance, hospitality, hospitality button, state button panic, c buttons, panic badges for hotel, panic, sos badge, bluetooth, exact location, indoor positioning, indoor find, find a person, find an employee, track employee, tracking, safety employee, hotel compliance, hospitality, hospitality button, state button panic,