Frequently Asked Questions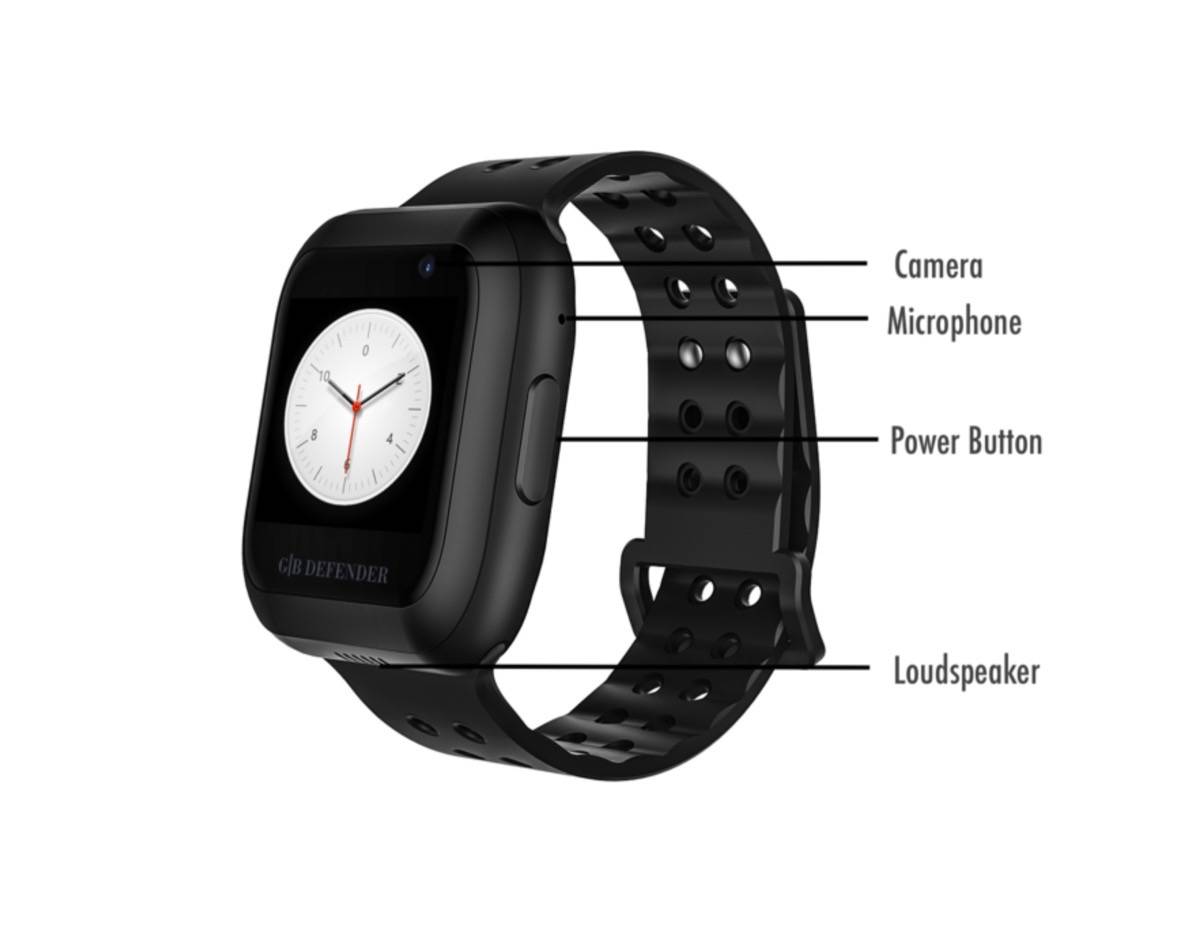 WHERE DO I GET THE MANUAL FOR MY GB DEFENDER?
You can download the User Guide from our website.

WHAT IS INCLUDED IN MY UNLIMITED 4G CELLULAR PLAN?
500 minutes of talk and 500MB of data on your GB Defender smart watch.

DO YOU HAVE A FAMILY PLAN?
No not at this time.

DOES MY GB DEFENDER WORK IF THERE IS NO CELL SIGNAL?
Your GB Defender needs to have access to a cell signal (similar to your phone) or connected to Wifi.
WILL MY VIDEOS UPLOAD TO MY GUARDIAN NETWORK IF THERE ISN'T A CELL SIGNAL?
No. However your videos will store on your GB Defender until a cell signal is detected. Then they will upload to your Guardian Network.

DO I PAY MONTHLY FOR MY CELLULAR CONTRACT?
After the first year is up. Your purchase price includes one year of 4G cellular service.

CAN I TRAVEL WITH MY GB DEFENDER? Yes. The GB Defender utilizes frequency bands: 850,1900, 2,3,4,5,7,12,13,17.
Check the frequency bands of the country you are traveling to and see if they match with your watch. BUT, please know that when traveling
overseas, your uploading speed will be slower and may compromise your SOS abilities.

WHAT IF MY GB DEFENDER ISN'T WORKING PROPERLY?
Please contact us at customerservice@guardianband.com.

WHY DOES THE BATTERY NEED DAILY CHARGING? The GB Defender is a powerful smart watch. Streaming video & constant GPS
tracking depletes a battery quickly. This is why we have included a portable battery that can clip on to your keyring.