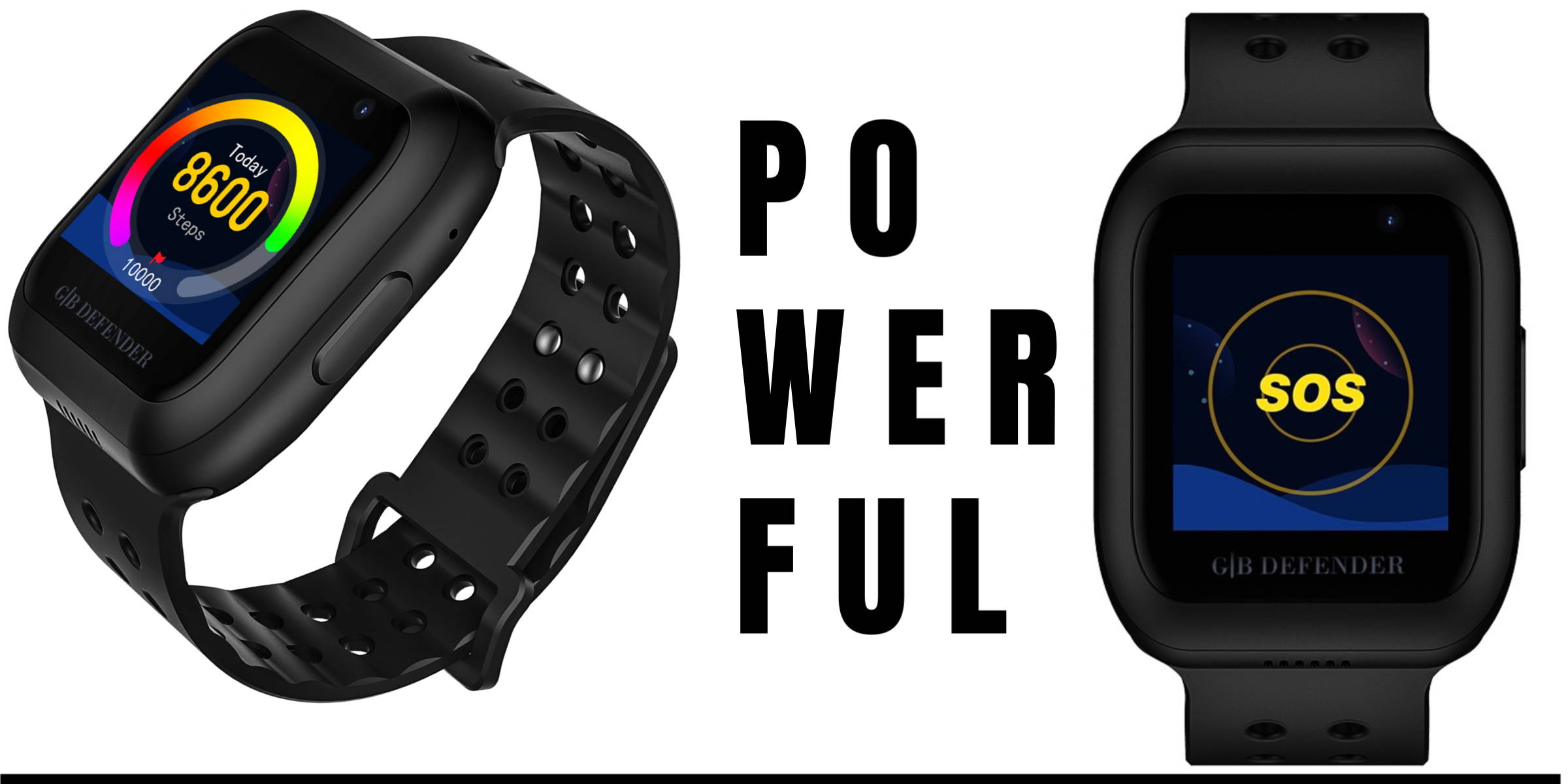 The G|B Defender streams live video to your Guardian Network. Prevent a crime or put a face to the crime. Empowering you with a wearable device
that gives YOU the CONTROL. Guardian Band. We have your back.Fear often limits the enjoyment and freedom of everyday life. Although wearing the G|B Defender
will not take away all of your fears, it is a step forward in making you feel EMPOWERED. Feeling Powerful, Invincible and in Control is a game-changer!Since the G|B
Defender has to be dependable, we needed to make sure it wasn't dependent on another device. You will not be tethered to a Bluetooth device.
The G|B Defender is cellular & operates like your phone. A cellular sim card is in every watch - you will have access to 4G data and talk!*
Your G|B Defender will have its own phone number. You will be able to make calls, video calls, stream live video to your Guardian Network, send your GPS
coordinates to your contacts, take photos, keep track of your steps... Wearing the G|B Defender will arm you with CONFIDENCE.A crime is much less likely to be
committed if a person knows they are being filmed! Wearing the G|B Defender will deter crimes - no one wants to have a permanent record of their face & voice committing
a crime. Being able to give authorities evidence of any wrong-doing is POWERFUL.Take Control. Be Fearless. Be Smart. Wearing the G|B Defender is just one way to feel safe.
You must always be aware of your surroundings. If you are in a remote area where a cellular signal is not available, you can still operate the video feature on the G|B Defender.
The video will be stored on your watch until your G|B Defender detects a cellular signal. Video will upload to your Guardian Network only when a cellular signal is present
& your battery is charged.Once you become FEARLESS, life becomes LIMITLESS. Welcome to the G|B Defender. Welcome to the future.​*A 14 month cellular contract will be
required to operate your GB Defender. See details of the cellular plan on our G|B Defender product pages.